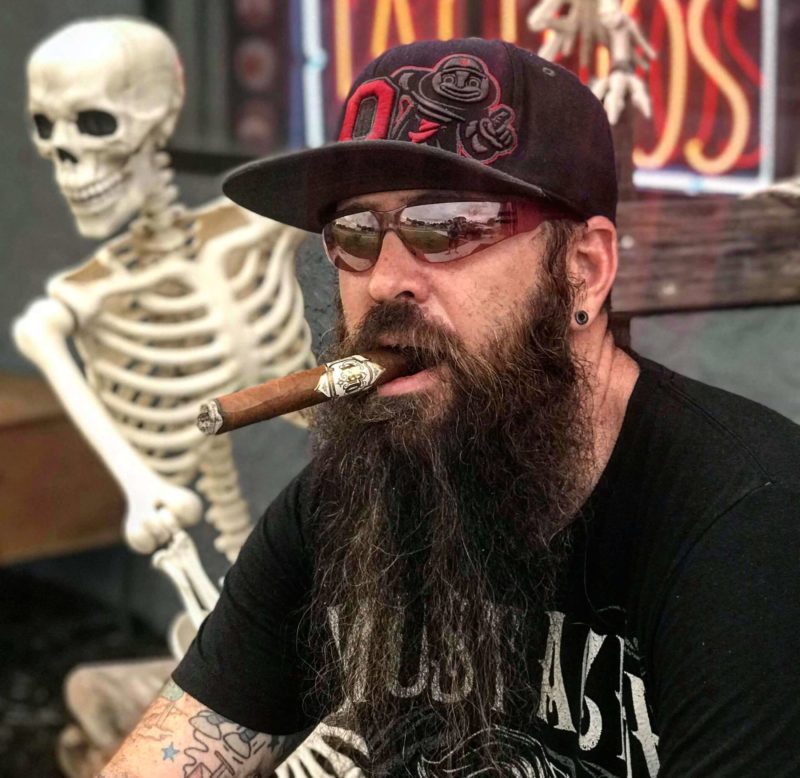 Hello!
My name is Kevin Shahan, and a lot of you may know me as the owner of Irish beard balm.
Like most important tools in life, the Cigar Prop was born from necessity. I was fooling around in my workshop while enjoying a nice Camacho cigar, as I'm wont to do.
I faced a major problem: continually having to lay my delicious cigar down on a filthy work surface. You might be thinking, "Well, why don't you clean up your workspace?" The problem is that I'm constantly finding myself in places where I'm either having to use a dirty ashtray or worse.
So I took some scrap aluminum and made a little cigar rest. When I took it to my local cigar bar, The Tobacco Locker in Port Charlotte, Florida, a few guys loved them and wanted one. So I made a few.
Then more guys wanted them. And then more, and more and more. So, here we are today. I want to ensure you never have to lay down your cigar on a dirty surface again.
I hope you enjoy your cigar prop as much as I enjoy making them for you.
And remember to make sure you give your cigars the props they deserve.