Impromptu Night Live presented by Corona Cigar!
This Monday 10/26/2020 we welcome Fred Rewey to the show.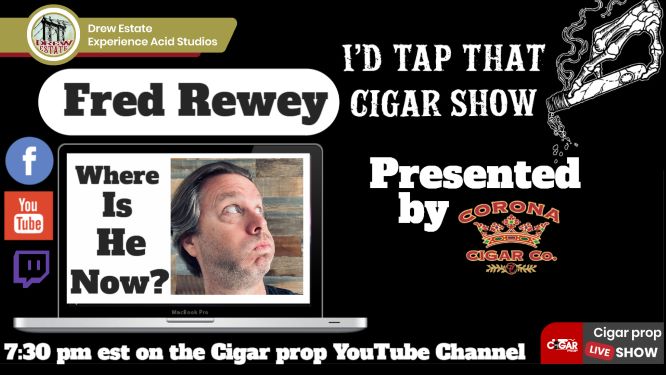 Our Cigar Vodcast comes to you live from the Drew Estate Experience Acid Studios here on the sunny Gulf Coast of Florida, every Monday night at 7:30 pm est, and is brought to you by Corona Cigar.
Fred Rewey co-founder of Exposure One Marketing and Former owner of Nomad Cigar.
You can find Exposure One online at:
website → https://exposureone.com
Instagram →https://www.instagram.com/godfadr