The Alec Bradley Kintsugi cigar is a unique and highly sought-after cigar that combines traditional craftsmanship with modern innovation.
Named after the Japanese art of "golden joinery," in which broken pottery is repaired with gold, the Kintsugi is a cigar that has been crafted to embody the principles of this ancient art form. The cigar is made using a blend of premium tobaccos from Honduras and Nicaragua, which are carefully selected and blended to create a rich and complex flavor profile.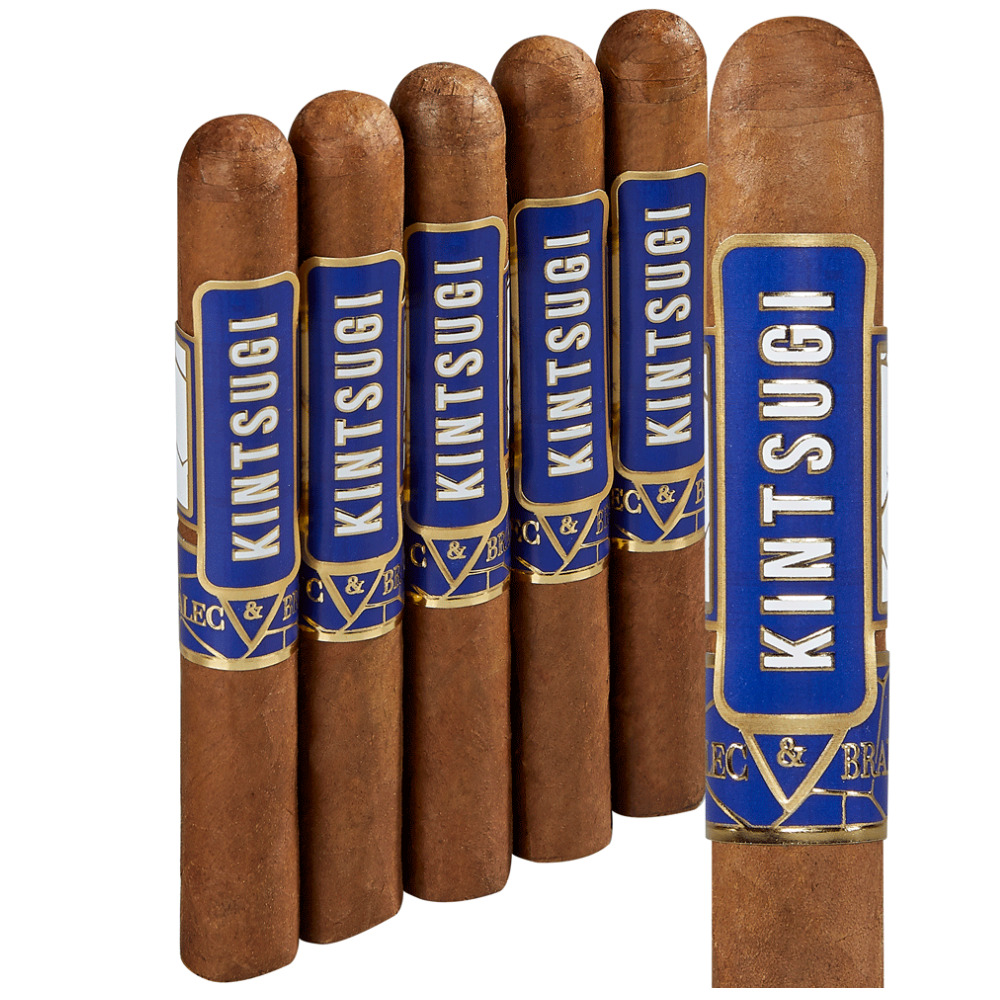 One of the key features of the Kintsugi is its unique wrapper leaf, which is a proprietary hybrid grown in Honduras. This leaf is carefully fermented and aged to create a unique sweetness and complexity that sets the Kintsugi apart from other cigars.
The cigar is available in a single vitola, a Robusto, measuring at 5 x 52. The smoke is medium to full-bodied, with notes of earth, leather, and a subtle sweetness. The cigar is smooth and well-balanced, with a rich and satisfying finish.
The Alec Bradley Kintsugi is a limited-release cigar, with only a small number of cigars produced each year. This makes it highly sought-after by cigar enthusiasts and collectors. The cigar is packaged in elegant and unique lacquered boxes, which adds to its exclusivity.
In conclusion, The Alec Bradley Kintsugi is a must-try for any cigar enthusiast looking for a unique and high-quality smoke. Its unique blend of tobaccos and its intricate wrapper leaf makes for a complex and satisfying smoking experience. However, due to its exclusivity and limited release, it can be challenging to find, making it a true treasure for cigar collectors.
You can pick up a 5-Pack of the Alec & Bradley Kintsugi for just $40 on the Trash Panda Cigars website.