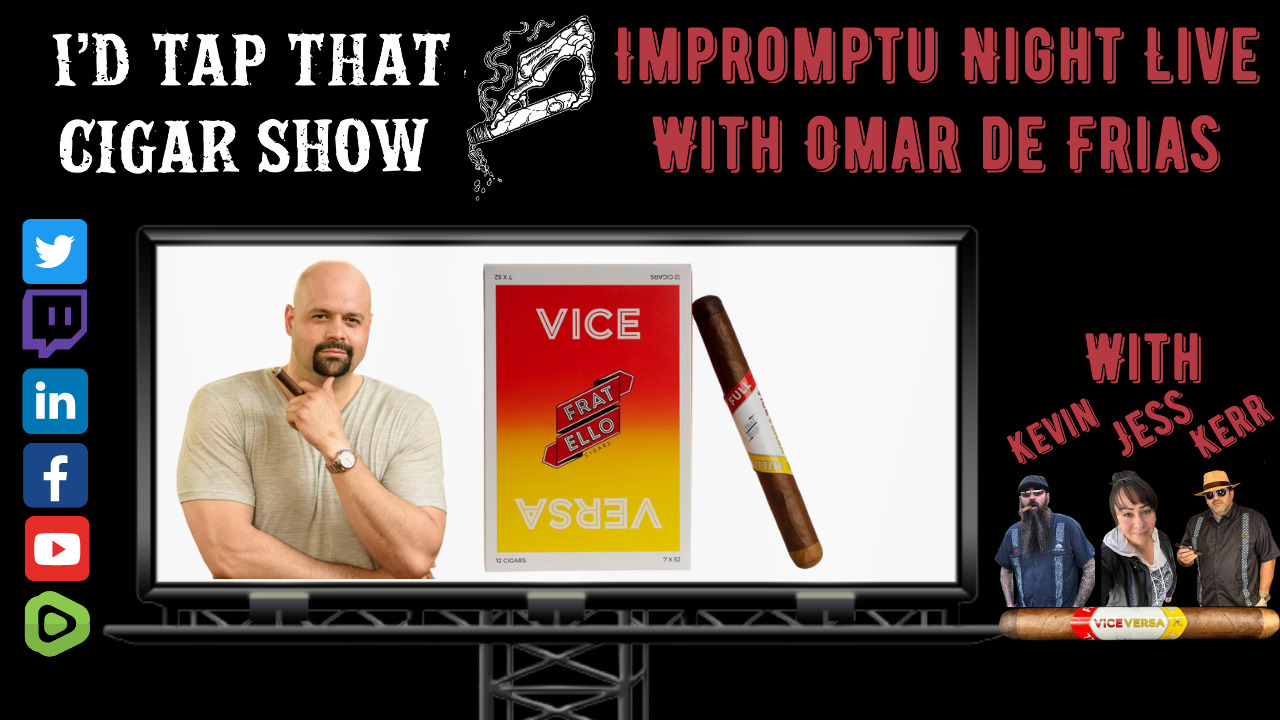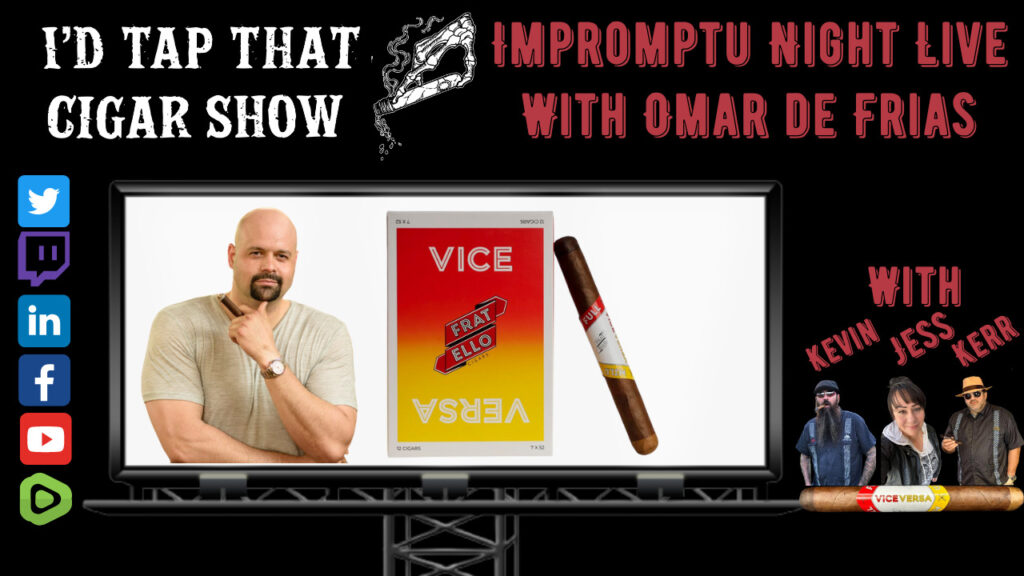 Omar de Frias of Fratello Cigars joined us for an Impromptu Night Live episode of the I'd Tap That Cigar Show to talk all about the cigar that is the talk of the industry, the just-released Vice Versa Cigar.
You can check out the replay on the Cigar prop YouTube Channel.
You can get Vice Versa on our website Trash Panda Cigars, or our good friend and Co-Host Kerr Viajante's website, Stogie Road Cigars.
You can also find them at these participating brick and mortars and online retailers.