Mitchell Fox has built a tobacco retail business that puts values, people and passion first and that provides an experience led by a dedicated staff.By Tobacco Business -December 14, 2020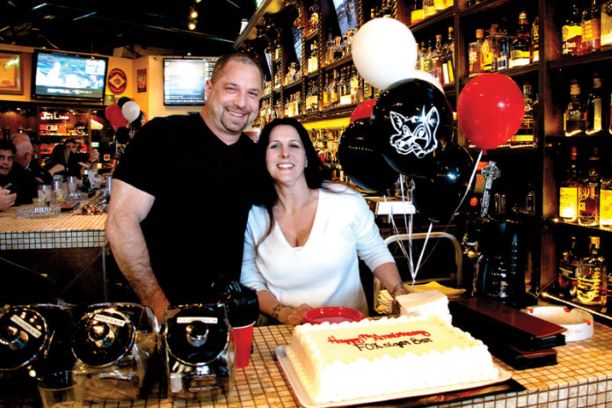 Creating an experience for customers begins with employees, which Fox considers to be one of the biggest challenges he faced when building up his company. While finding the right employees required some time and effort, Fox has seen the growth in his business that has come as a result of having employees that share his vision and who also are invested long term in the business. His work as a business owner didn't end with finding good employees—it's been an ongoing process that has involved finding the right balance between enabling, helping and leading each employee.
"At the end of the day, we had to build the best team for the long term," Fox says. "From all positions in the company we needed to surround everyone with the best possible people. Our team truly has a passion for the cigar and spirits world that is then translated over to the amazing people who visit our lounges. We care, we have fun, and we are genuine. These are things you can't fake, and everyone who visits us can feel the energy."
Experience Matters
Fox Cigar Bar has two locations in Arizona: the first located in Gilbert and the other in Scottsdale. Both offer more than 400 spirits, multiple televisions and comfortable accommodations for consumers. "We want everyone to feel like we are their private bar, smoking lounge and place to chat," Fox explains.
The Gilbert location has a private lounge that was built to look and feel just like the bar's public area and is typically used by those seeking a quieter area to work. Fox Cigar Bar's employees all play a pivotal role in building awareness for the businesses, including those in leadership positions. Everyone at Fox Cigar Bar has to work at creating the experience and vibe that has come to define both locations over the years. According to Fox, success ultimately comes down to everyone on the team believing in the business to the point of viewing work as an expression of passion. Building a loyal customer base also comes down to three steps, according to Fox: Create an experience, work hard, and truly believe in what you are doing.
"You can't start a business by saying, 'I just want to make money,'" says Fox. "There has to be a true passion for what you're doing, which holds true especially for our industry. A person that smokes a cigar truly wants to enjoy a moment, so make them feel that passion they are seeking. Do everything great, and awareness happens."