As I finalize my show notes for this Monday's I'd Tap That Cigar Show, I thought I would grab a cigar from the company that will be our guest. Robert and Sharon Holt of Southern Draw Cigars.
And though I have plenty of cigars from Southern Draw in my humidor, I usually end up grabbing one of these Jacobs Ladder 9″ x 48 ring gauge Presidentes. Yes, it's a long smoke, but it's not your typical "big cigar".
It's been my experience that when smoking longer cigars, they don't burn or draw very well. And if they do, they become boring really quickly. That's not the case with this Jacobs Ladder Brimstone.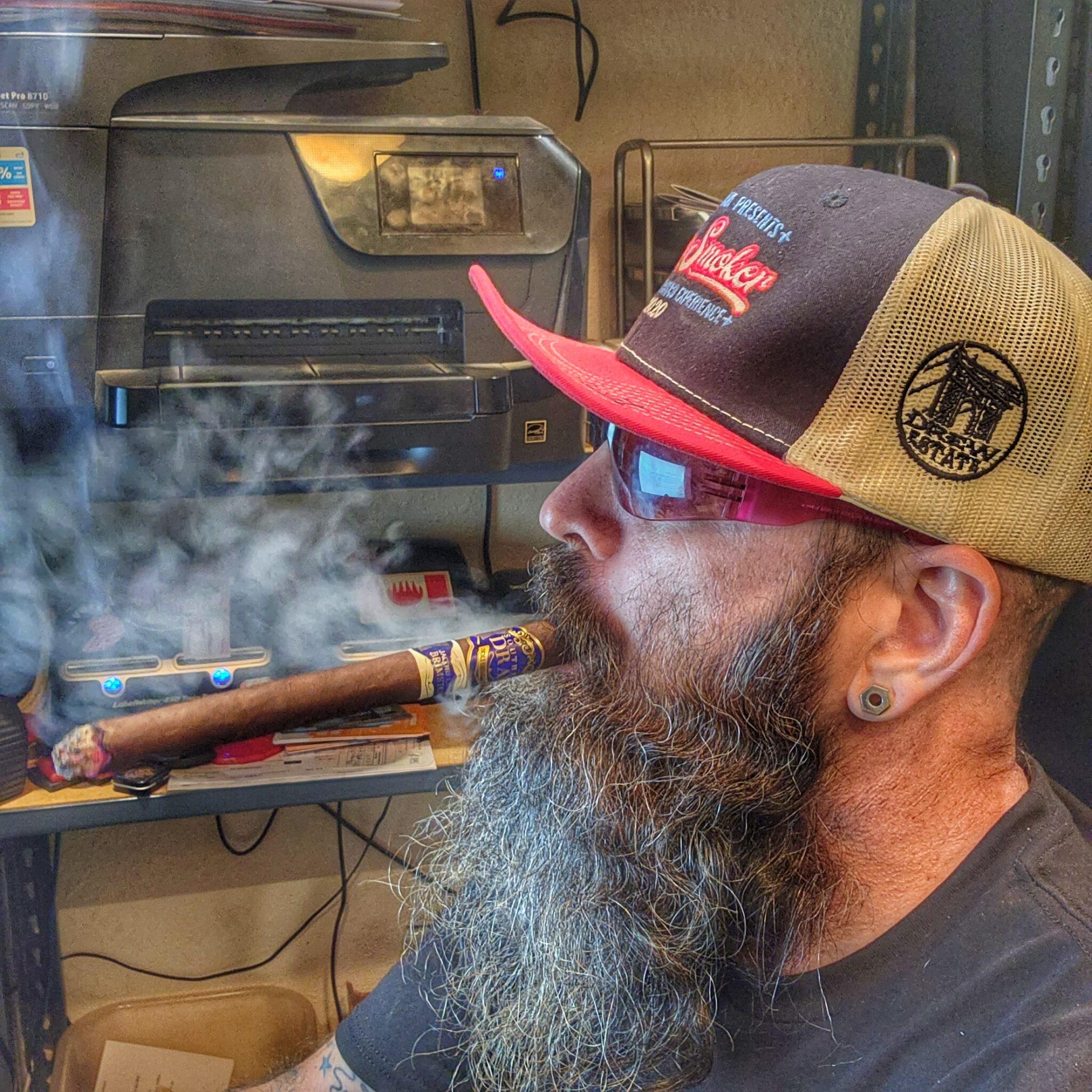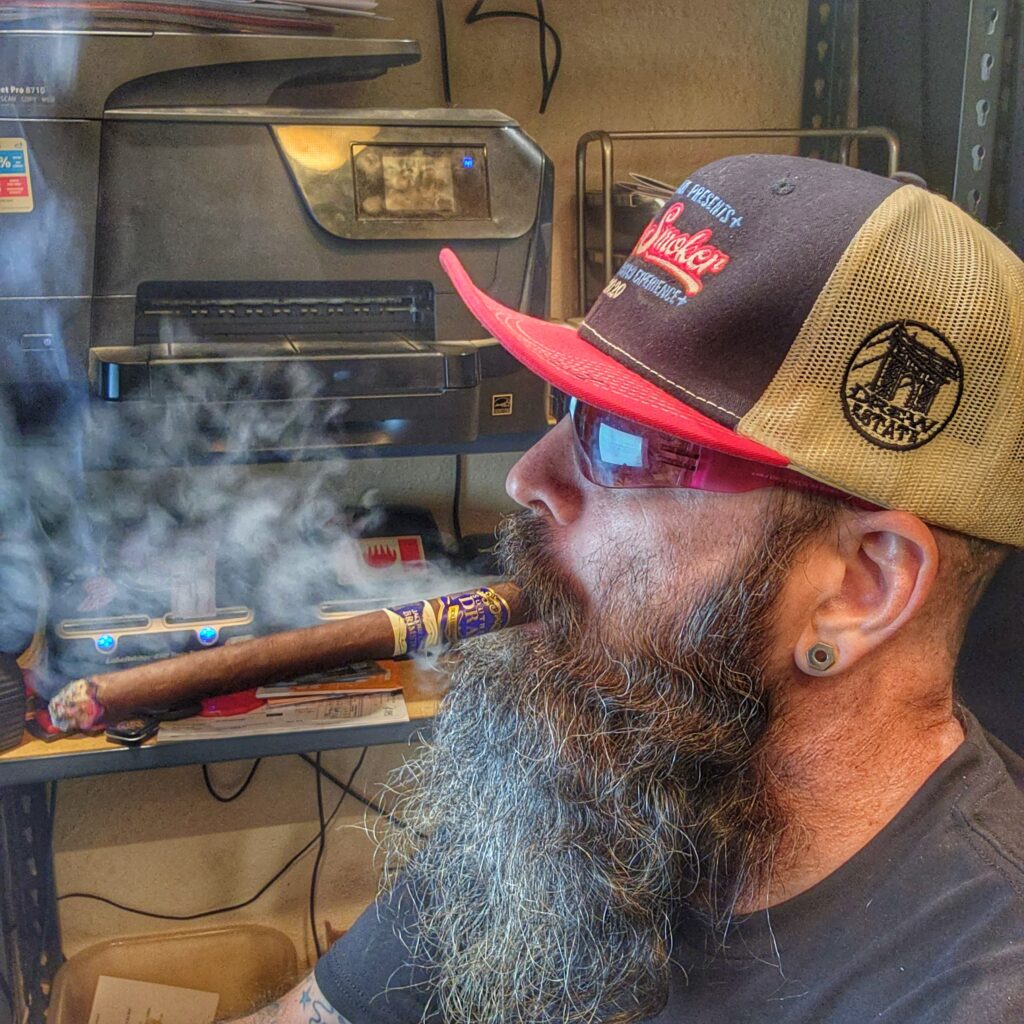 When you first pick up this cigar, you notice a rustic-looking USA Broadleaf wrapper reminiscent of a beautiful well worn leather belt. When you pick it up, you feel a slightly toothy wrapper, but you also notice a cigar that isn't too heavy. This cigar weighs in at 20 grams which is hefty, but in comparison, the Dunbarton Mi Querida Gordo 6×60 weighs in at 24 grams, so this cigar being a full three inches longer, I would have thought it would have come in heavier. I'm glad it doesn't though, because this cigar feels really well-balanced in my mouth as I type this blog post.
The first thing I notice on the cold draw is the triple ligero filler; it coats my tongue with a spiciness that makes me not want to do another cold draw 😂🌶. But after a few seconds, I take another cold draw. Maybe it's because I have a short attention span, or maybe because it's like really spicy chicken wings; I keep going back because the spice is amazing.
Once I light the cigar, I don't notice the spiciness as much as I notice a wonderful tobacco sweetness. People often ask me what I mean by tobacco sweetness; I find that term hard to define. For people that like dark 72% chocolate, you'll understand the sweetness that I am talking about. It's not a sugar sweetness, it's a bold, muted sweetness ( Even as I typed that, I didn't understand what I was talking about).
As far as other notes go, I just get tobacco. Good Ass Tobacco is what I'm known for saying. The cigar is bold, but it's not an ass-kicker. This cigar usually takes me about 2 hours to smoke, and it doesn't leave me feeling like I just smoked a triple-ligero cigar.
So, if you find one of these out in the wild, don't be intimated, pick one up, sit back and enjoy because you aren't going anywhere for a while.
Well, that's all for now. I've got 5 inches of cigar left and plenty of show notes to write still.
Until then, make sure you give your cigars, the props they deserve.